Downtown Long Beach Interactive Parking Locations Map with real-time traffic, Google Earth view, GPS download, driving and walking directions, public transportation mapping, local street view capabilities, email-to-a-friend, route planning capabilities and complete local search for visitors.
If you're visiting; or if you live, work and/or play in Long Beach, the Downtown Long Beach Parking Map is the perfect tool to help you plan your parking and alternate transportation to and from destinations in downtown Long Beach.
Parking and exploring in and around downtown Long Beach has never been easier.
Scan with QR Reader
for RSS Display on
Your Mobile Device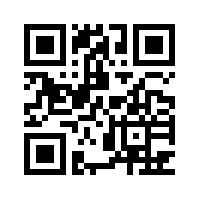 Don't have a QR-Code Reader
on your smartphone? Click Here.

View Downtown Long Beach Parking Map in a larger map
Click to use the features of this parking locations map:
Send this parking map via email
See this parking map in a larger view
Get parking, location and street views
Send this parking map to your phone or GPS unit
Embed this Downtown Long Beach Parking Locations Map into your website.

Copy and Paste this code into the HTML area of your site. Click in the box below: